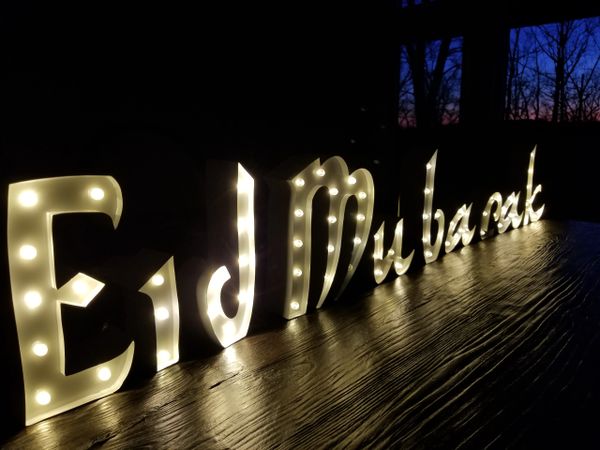 Eid Mubarak Lit Word
Sold out!  We will get them back in stock in a few months!
Beautiful, elegant Set of two word signs: Eid Mubarak. The Modern elegant style will accentuate any décor for the holidays. The words are two separate words. Mubarak can be used next to the word Ramadan then moved next to the word Eid for the next holiday.
Reviews